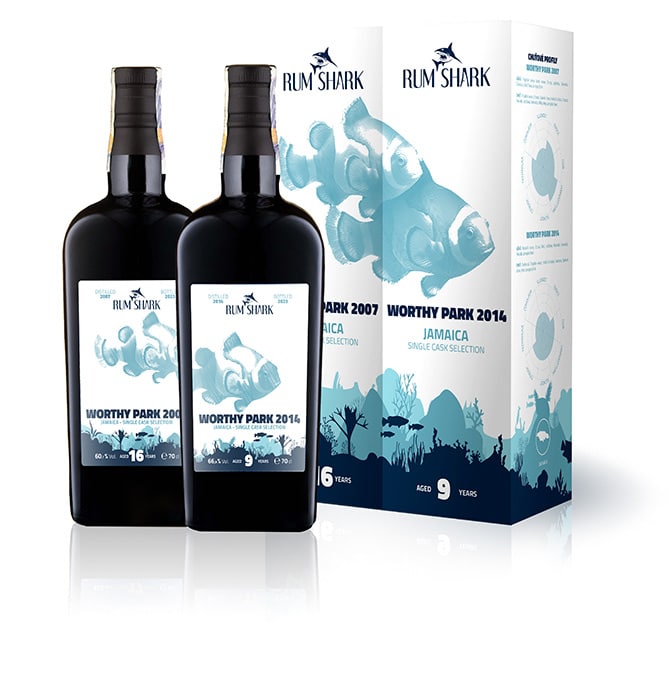 Worthy Park 2007
Jamaica Single
Cask Selection
Distilled: 2007
Age: 16 let (13 tropical, 3 continental)
Bottled: 2023
Natural Colors: Yes
Cask type: Refill bourbon cask
ABV: 60.7 % (cask strength) – 253 bottles
Worthy Park 2014
Jamaica Single
Cask Selection
Distilled: 2014
Age: 9 let (5 tropical, 4 continental)
Bottled: 2023
Natural Colors: Yes
Cask type: Refill bourbon cask
ABV: 66.9 % (cask strength) – 257 bottles
Worthy Park Estate was established in 1670 by Francis Price, who was a lieutenant in the British Army under Oliver Cromwell's leadership, which conquered Jamaica from the Spanish control. The estate stretched over 840 acres in the Vale of Lluidas, a part of Saint Catherine parish. In the 1720s, the estate began commercial sugar cane production, and the first preserved written record of the rum production at Worthy Park dates back to 1741. The record claims that Worthy Park's rum production that year was 3,000 gallons (over 11,000 liters).
Worthy Park has changed ownership only three times in its history. In 1863, the estate was purchased by the Earl of Shrewsbury for £8,550. The second owner, John Vassal Calder, acquired the estate for £8,200 in 1899. And for the third time it was bought by Fred Clarke in 1918 for £44,000. Thanks to the hard work of the last owner, production at Worthy Park tripled in sugar cane, doubled in profitability, and overall production increased eightfold. Unfortunately, a drop in the price of sugar on the world market and the overproduction of rum in Jamaica led to an agreement with the Spirits Pool Association of Jamaica, resulting in ceasing the rum production in 1962.
At the beginning of the new millennium, Gordon Clarke, the fourth generation of distillery owners since 1918, decided to reopen rum production. To pursue his dream, it was essential to build a brand new distillery. The distillery was completed in 2005, and in 2007, they introduced their first white overproof rum called Rum Bar to the market. In 2017, the company introduced to the world the cornerstone of their aged rum portfolio – Worthy Park Single Estate Reserve, a blend of rums aged for 6 to 10 years.
Worthy Park owns over 10,000 acres of agricultural land and uses over 40 % of this land for sugar cane cultivation. The estate operates its own sugar refinery, which distributes molasses via an underground pipeline to the new distillery, located one kilometer away. Worthy Park stands out as one of the most efficient sugar cane producers in the Caribbean, utilizing only 9 tons of sugar cane to produce 1 ton of sugar, compared to the usual 11 tons. This achievement has made Worthy Park the number one sugar cane producer in Jamaica since 1968. In total, 210,000 tons of sugar cane are processed here annually, with 90,000 tons being supplied directly by Worthy Park.
The sugar cane is harvested by hand each year from January to June, and for the rest of the year, routine services and equipment checks are conducted. The company cultivates 20 different types of sugar cane on its premises. Fermentation takes place in 6 fermentation tanks, each with a volume of 80,000 liters. Worthy Park uses three types of yeast – high ester, a patented yeast strain derived from the local sugar cane, and dry yeast. The distillery primarily produces two styles of rum – light (fermentation lasts 30 hours) and heavy with a high ester content (fermentation lasts 2-3 weeks). All rums are distilled in a fully automated 'Double Retort' pot still from the Scottish company Forsyths. During one distillation cycle, which lasts 5 to 6 hours, it processes 18,000 liters of fermented wash. The distilled rum has about 85 – 87 % of alcohol content and ages mostly in oak barrels used previously for Tennessee whiskey. The Angel´s Share is about 6 % annualy.
Motto 'From grass to glass' in this case is not just a phrase. It is Worthy Park's philosophy that is followed and guarded because they are convinced that every small detail in their rum production matters. Only then is it possible to grasp the unique authenticity of this place and create an absolutely exceptionable and irreplaceable product.
WORTHY PARK 2007
FLAVOUR PROFILE
NOSE: Tropical Fruit, Forrest Fruit, Citruses, Polish, Technical, Chocolade, Malt, Grass, Jamaican Funk
TASTE: Tropical Fruit, Citruses, Burnt Oak, Dark Chocolade, Oily, Propolis, Polish, Technical, Wet Cellar, Jamaican Funk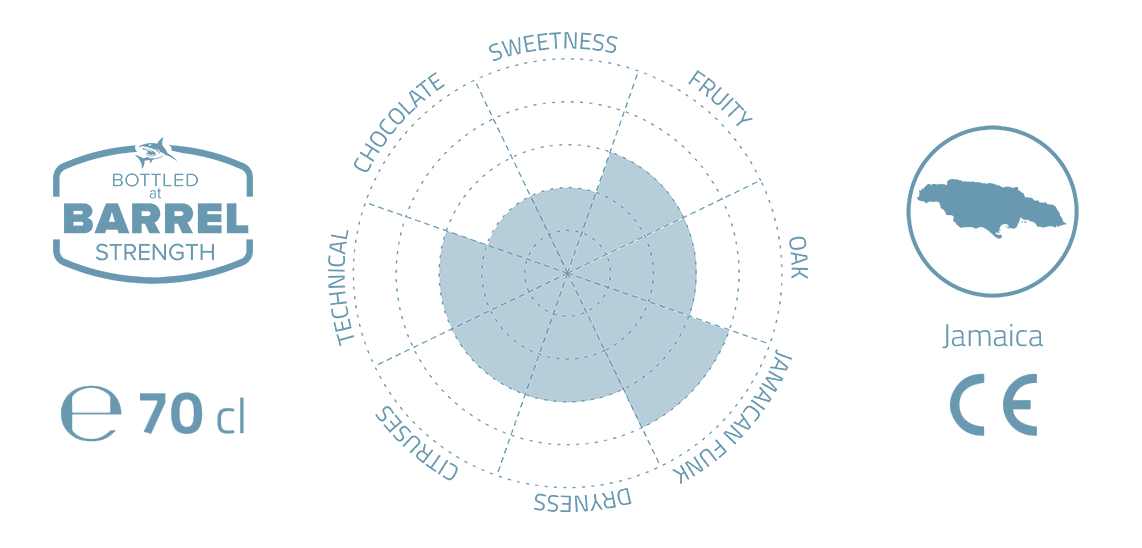 WORTHY PARK 2014
FLAVOUR PROFILE
NOSE: Tropical Fruit, Citruses, Honey, Polish, Mineral, Technical, Propolis, Jamaican Funk
TASTE: Technical, Tropical Fruit, Dark Chocolate, Cream, Burnt Oak, Honey, Jamaican Funk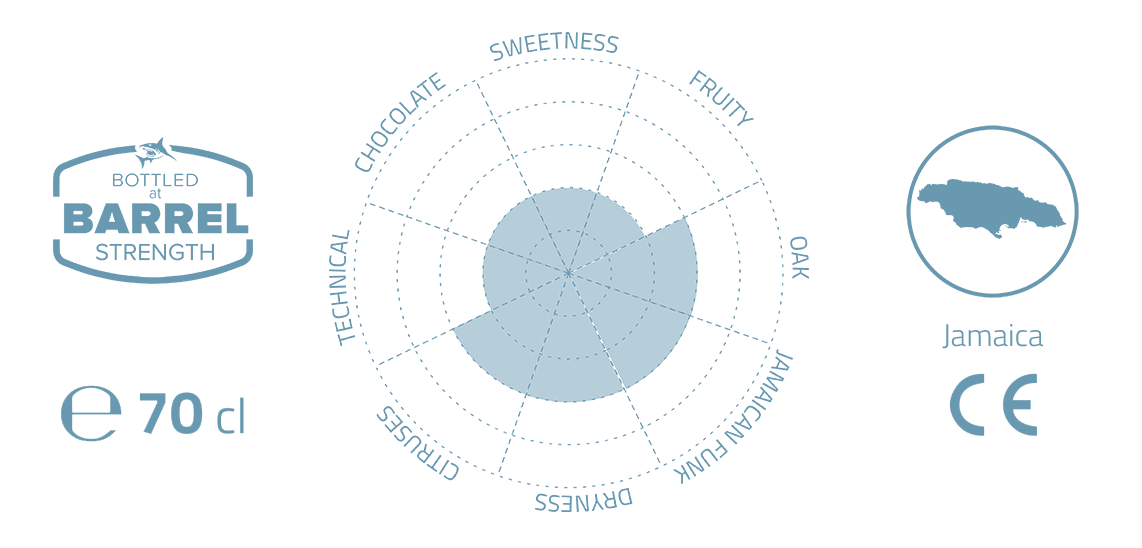 Copyright © RUM SHARK s.r.o., 2023. All rights reserved.