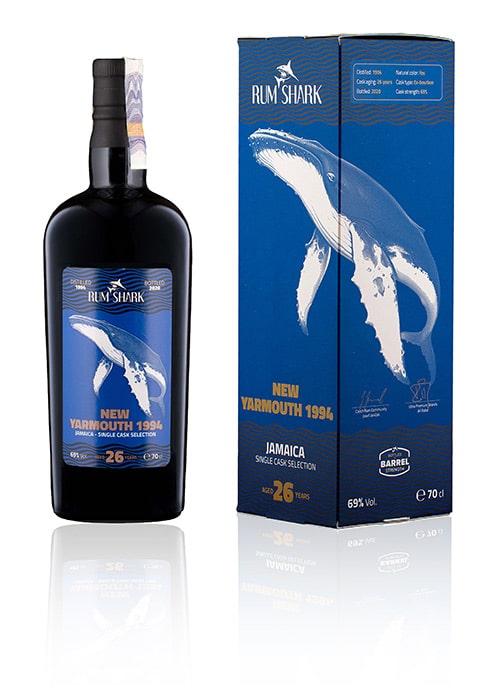 New Yarmouth 1994
Jamaica Single Cask Selection
Distilled: 1994
Age: 26 years (25 tropical, 1 continental)
Bottled: 2020
Natural Colors: Yes
Cask type: Ex-Bourbon cask
ABV: 69.0 % (cask strength) – 264 bottles
In the beginning of each bottle of rum is a dedication, hard work and plantation from which straws of sugar cane are slowly transferred by the hands of the rum masters into something magnificent. The straws are crushed and the raw sweet sugar cane juice is crystallized until molasses is formed. And then it is fermented, distilled and aged in wooden barrels (usually oak). This whole process creates a unique liquid known worldwide as Rum (Rhum or Ron). The final flavour of the rum is influenced by many different factors such as soil, climate, yeast, species of sugar cane, fermentation and distillation process, barrels used, place and time of ageing, skills of the master blender etc. This bottling of the New Yarmouth Single Cask is no difference.
First records about the New Yarmouth plantation date back to 18th century when an estate in ´´Vere´´ parish (now part of Clarendon parish) in Jamaica has been given its name. New Yarmouth may stand in a shadow of other Jamaican distilleries that are more famous and known worldwide but it still remains one of the most important from them all. This is because rum Wray & Nephew which is No.1 seller in Jamaica, is made right here. History of this brand starts in 1825 when John Wray opened a tavern in Kingston, busy port and commercial centre of Jamaica known for its culture life. John Wray has opened his business right next to the prestige theatre called Theatre Royal (later Ward Theatre). Famous theatre companies regularly performed here when travelling from Europe to the ports in Boston or New York. Wray called his inn the ´´Shakespeare Tavern´´ and it became very popular among the locals for its rum blends, liquors and cocktails.
In 1860 John Wray employed his 22-years old nephew Charles James Ward who quickly proved himself to be a hard-working, skillful and reliable young man. Wray made him a partner in a new opened company J. Wray & Nephew in 1862. The company´s business was the production and rum trading not only in Jamaica but all around the world. Thanks to their dedication to the highest product quality they soon achieved huge success worldwide. In 1862 they have won three gold medals for their 10-years, 15-years and 25-years rum at the international exhibition in London. They continued in their success and won medals again in 1878 in Paris, 1883 in Amsterdam, 1885 in New Orleans and also in 1891 in their homeland – Jamaica. In order to increase rum production, J.Wray & Nephew bought Greenwich, Carlisle and Monymusk estates at the beginning of the 20th century. Their fame preceded them and in 1916 Lindo Brothers and Co. bought J. Wray & Nephew and created J. Wray & Nephew Ltd. Shortly after they also bought Appleton Estate.
Many investors were interested and company changed owners several times during 20th century. The New Yarmouth distillery and sugar refinery joined in 1986. Last ownership transaction happened in 2012 when an international company Campari bought J. Wray & Nephew Ltd. Main production in New Yarmouth these days include products such as Wray & Nephew, Coruba, Conquering Lion, Charly´s JB or Edwin Charley. Despite their large product portfolio, the distillery keeps a rum deposit which is possible to taste in form of many limited independent bottlings.
Sadly, not much can be said about this often overlooked but unique distillery. The owners are not keen on building a reputation on a large advertisement and propagation which can be often misleading. They have bravely decided to leave this kind of approach to others and let the one and only thing do the talking. Their rum. Please accept our sincere invitation and judge this excellent singe cask bottling for yourself – as only your opinion will be what matters when tasting the pure quality New Yarmouth has to offer.
FLAVOUR PROFILE
NOSE: Vanilla, Milk Chocolate, Nuts, Banana, Orange Peel, Technical
TASTE: Dark Chocolate, Vanilla, Burnt Oak, Marzipan, Creamy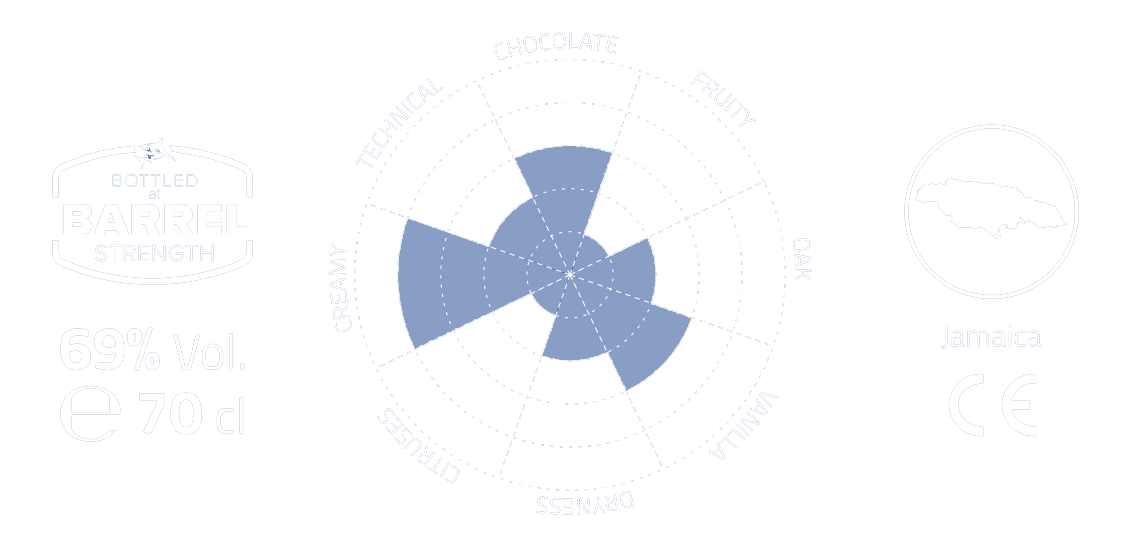 Copyright © RUM SHARK s.r.o., 2020. All rights reserved.